Growing Your Brand with Content Marketing
Apr 03, 2019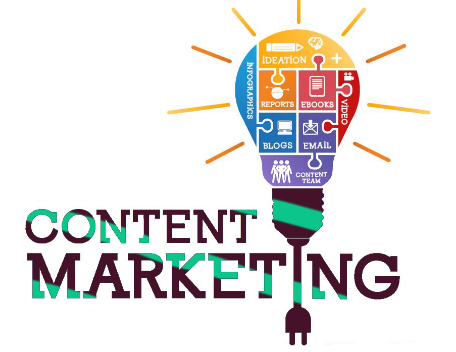 If you are dabbling in social media to help market your business, you may have heard the expression content marketing, which is the practice of using blog posts, podcasts, videos, and images to promote your product or service.
For example, if you own a farmers market and you wish more people could find information about your business when they search online, you can create content that is attractive to search engines, making it easier to find your store online.
Think about the type of content people who visit farmers markets are searching for online. For example, they might be looking for articles on how to choose the best pineapples, or the times of year when different fruits and vegetables are in season. When readers land on your blog posts, theyll see other links to more of your content,as well as your location, special events, sales, and other items of interest posted at your website. Content marketing drives people to a particular location, helping you achieve your goals.
Examining how content marketing can help your business
Content marketing serves several purposes first and foremost is to drive traffic and sales. Relevant content helps your business get a better ranking in search engine results. So if your business initially showed up on page 10 of a Google search, content marketing, if done right, can help your business move to the first or second page for many different search terms the words and phrases entered into the search engines.
Content marketing isn't only for the benefit of search engines, however. Its also a way to connect with your customers and community, and share expertise to build better brand recognition. When you create good content, something wonderful happens: People don't just read your content; they also leave comments to participate in the conversation, as shown below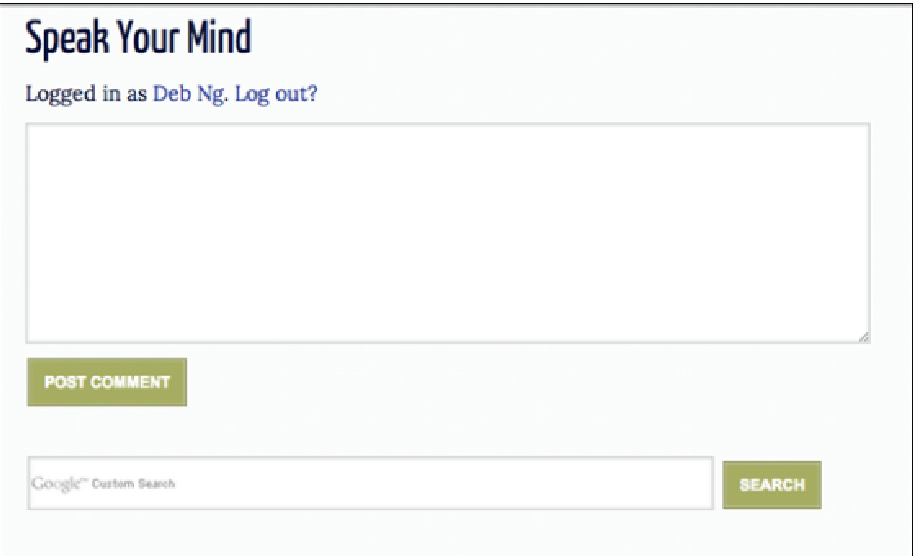 People also share your content with their friends and online followers, as shown in the figure below. Next thing you know, other people are reading, sharing, and commenting. Even though they're not actively promoting your brand, you're getting wonderful brand recognition because the more people who share your content, the more people are seeing your logo, brand name, and other recognizable features.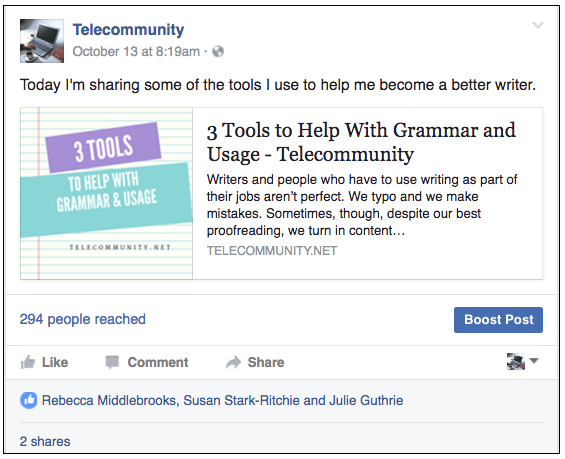 Here are some additional ways that content marketing can benefit your company:
Your company has a voice. Content marketing allows you to present your business in a positive light. In addition to creating helpful educational content, you're also able to address customer concerns, competitor messages, and both bad and good reviews.
You establish expertise. Are you really good at something, or is your brand known for being the foremost expert in its field? Content is an excellent way to share your expertise with others. When people think you're smart and transparent, they're more likely to trust you, which leads to sales.
You increase brand visibility. The more content you share, the more your name is seen online.
Your local business can become global. Online content helps a business that had only local connections grow to a place where more people can learn about what that business does. This access to a wider audience can mean national and even global exposure.
Content marketing can be inexpensive. Creating and sharing content doesn't have to be expensive. If you or your team is creative, you can even handle content creation in-house. The types of content you create can be anything from a blog post, which doesn't cost anything, to a highly produced video, which can be costly. Both methods work.
Any business can to use content marketing. It doesn't matter what your business does. If you have an existing customer base, you can create content to communicate with them and reach even more customers.
People can find your business for as long as your content remains online. Creating content that's relevant both now and in the future, however, means your brands name will continue to come up in searches both now and in the future. Evergreen content content that people will always be searching for, such as instructions for how to build a tree-house or how to maintain a healthy lawn all season has staying power.
Content allows people to make informed decisions. The more information you share with people about your product or service, the better able they are to make purchasing decisions. Your content will enable customers and potential customers to make comparisons and purchase with confidence.
You can re-purpose your content. Content can be reworked and rewritten to add new information and make existing content more current.
Content inspires your team to be creative. Your entire team can help plan the content and suggest ideas for blog posts, articles, videos, podcasts, and more.

People enjoy consuming content. They like to watch videos that teach and entertain, and they enjoy reading enlightening articles. If your content provides a valuable service and shares good information, it has the potential to be seen by many people.


Try It Now
Get Started Free
---
Try StoreMantis free for 7 days. No credit card required!